Easily Find Niche Blogs You Can Comment on With FindABlog
Need to quickly find blogs to comment on in a particular niche? Then check out FindABlog.
There are two ways to find blogs to comment on in a particular niche.
1. Commenting in Hot Niches
FindABlog has a number of pre-researched niches where you can quickly find relevant blog posts to comment on. Just go to https://www.findablog.net/Home/Niches/ and find the niche you're most interested in. A lot of the big and popular niches are listed, such as weight loss, keto diet, blogging tips and real estate.
When you click through to a niche you can see a list of up to 50 blogs in that niche. For example, here's a list of the hottest blogs in the herbal remedies niche. It's worth bookmarking this page as the list will change over time. Maybe check back once a month or so.
You can also click through to see a list of some of the blogs from this list that you can actually comment on. For example here's the page for herbal remedies posts you can comment on. The page looks like this: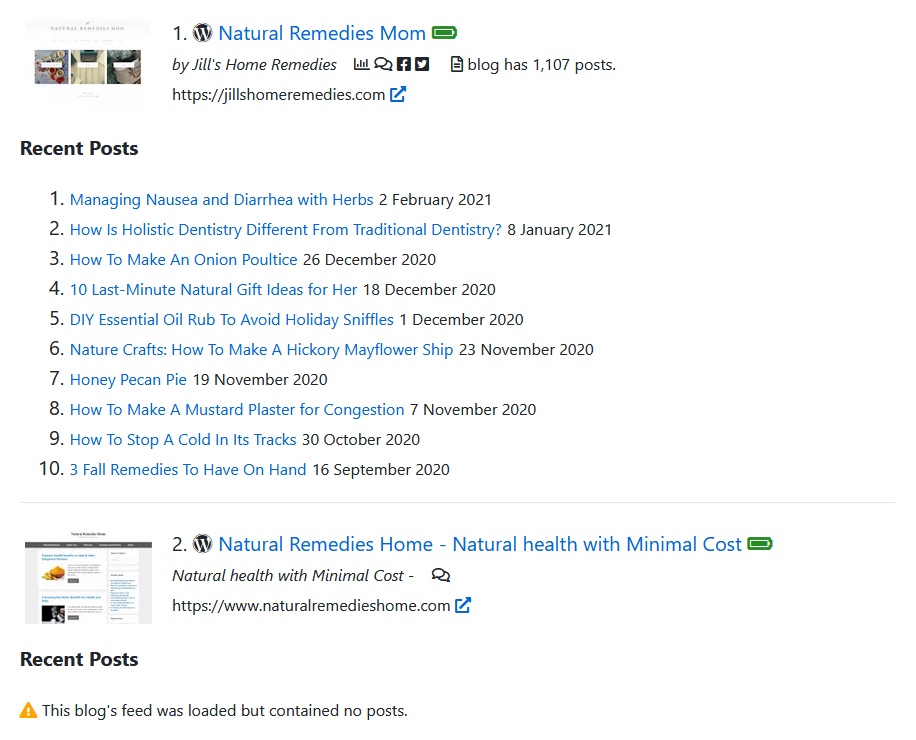 That's right – FindABlog actually shows you the blog's latest posts, so you can click right through and get posting your comments. This saves having to search on Google or Bing for relevant blogs and then waste time trying to find blogs that allow comments to actually be posted.
FindABlog will also alert you to blogs where the articles can't be loaded, so you don't have to waste time posting comments on old or broken blogs.
2. Commenting in Any Niche
If you want to post comments on a blog in any niche this is really easy. Just go to FindABlog's search page here: https://www.findablog.net/Home/Search/. Type in your keywords and be sure to check the Show Blogs That > Allow Comments checkbox.
So if you need to find blogs to comment on then check out FindABlog and see how much time the site can save you! Let me know in the comments section below if you have any ideas for some other time-saving features I can build into the site. Thanks for reading!