FindABlog Just Hit 10,000 Blogs
Hi guys,
I'm delighted to announce that as of this morning the FindABlog blog directory of WordPress and Blogger blogs has hit 10,000 blogs!
If you haven't been there already then check it out: FindABlog.Net.
Here's a screenshot too: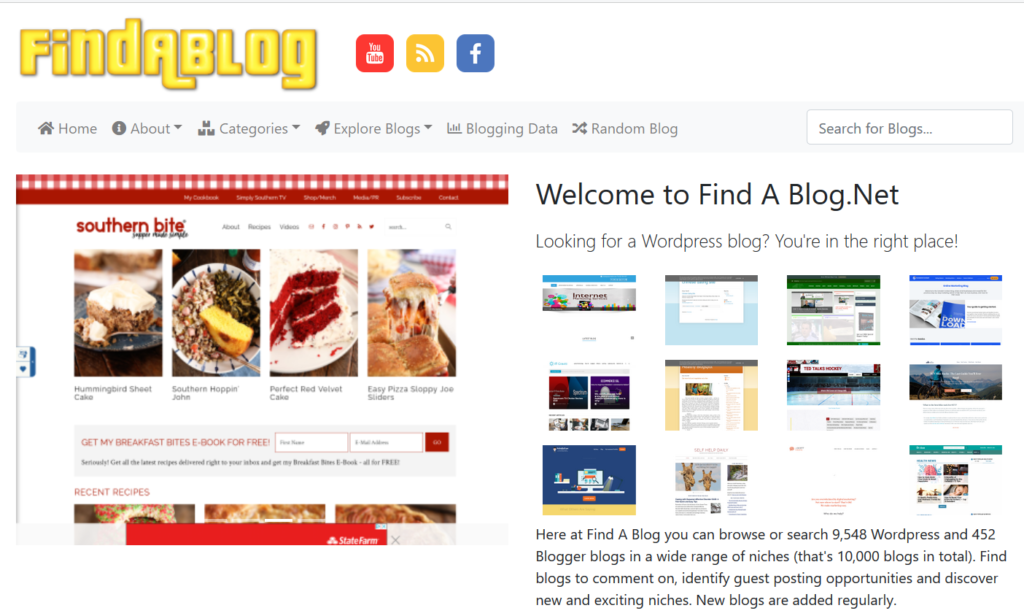 So what can you do with FindABlog? Here are some suggestions:
Although you can find blogs in Google, it's not always that easy to find

JUST

WordPress or Blogger blogs. At FindABlog only WordPress and Blogger blogs are included in the index. If you don't care for Blogger blogs, then don't worry – you can use the search facility to search for just WordPress blogs.
There are many other blog directories out there, with Blog-O-Rama and Blogging Fusion being two of the better ones, these sites are primarily aimed at people who want to read blogs, not people who want to make blogs.
FindABlog shows you which blogs are likely to accept comments. In fact you can search for just blogs that do accept comments. It's not 100% reliable, but it's easier than trying to search Google for blogs to comment on.
A really cool feature I like is that there's a page called Unreliable Blogs. These are blogs that seem to have gone offline, or are just not very reliable. If you're smart (and I know you are because you're reading this blog!) then you will find some very lucrative opportunities here. Almost all of the blogs on FindABlog get a fair bit of traffic from search engines, so if they go offline then replacing them could be quite lucrative. You might even be really lucky and be able to grab an expired domain or two. Incidentally the number of blogs closing down and appearing on FindABlog should surge. Of the initial batch of blogs I added in 2019, dozens have now shut. Imagine how many dead blogs there will be on FindABlog in a few years. So remember to bookmark that page and look back from time to time.
FindABlog is a great place to find ideas if you actually have a blog in a particular niche. If you like what you see then remember to download my Niche Laboratory tool too –  it is based on similar software but it does a lot more investigation of niches.
Something that FindABlog does but I've not fully exploited yet is that it plots a little chart of how many posts added to a blog each month. At some point I'll sit down and figure out how to make more of this. For example it could be a good way to find new and exciting niches as well as find niches that are oversaturated and tired. After all, I know I have given up with a lot of blogs and simply let the domain names expire. I've also moved into new niches. These appear all the time. For example the keto diet wasn't really a thing before 2014, but now it's a gigantic niche.
FindABlog has been designed to highlight interesting niches. However the site is too new right now to make much of this data. I have however made another directory site called FindANiche. This one is currently on hold while I work on some other ideas. However my general idea is that this site will act as a data dump for all the data that flows into FindAForum and FindABlog. I also have another idea for a directory site that will also generate a tonne of data.
Speaking of data, there's also a page with pretty charts on. Currently this shows the most popular WordPress Themes used by the blogs in the index, and it also shows the most popular domain registrant companies. I don't know too much about Themes, but enfold and Divi are just killing it right now! It's a reminder to revisit your Theme design because I know I change my favourite Theme every five years or so. There are also a fair number of blogs out there with obsolete themes that don't even work properly. I'll see if I can identify these blogs but at the moment they can be spotted because they have a load of error messages displayed in their screenshots.
Pattern spotting is made really easy on FindABlog. To do this just search for blogs, or browse a particular category or use the random blog function. For example I have noticed that many blogs show a photo of the blogger in the top right hand corner. This is particularly common with food blogs. Many blogs now also have a mailing list. The writing quality has generally got much better too – especially in saturated niches such as Paleo Diets and Make Money Online. People are writing long posts, and they are writing posts full of useful data (here's an example: 2531 niches). One thing you'll not notice so much is advertising. Bloggers have got smarter at monetizing their sites. You can actually use FindABlog to search for blogs monetized using AdSense or Amazon. However I've not found that many blogs that use either of these. Many bloggers have their own products, or courses. They have also got better at monetizing their mailing lists. Finally bloggers have realised that some pages will make a lot of money and others do not. So they will only put advertising on particular pages.
I want to keep the site quirky. For example if you refresh the page you'll notice that the categories drop-down menu icons aren't always the same for each category. This can help sites go viral (if people notice). Back in 1999 there was a US college that had a little popup plushie appear at the top of the menu. It was so cool and I'm sure they got a lot of traffic simply as a result of that feature.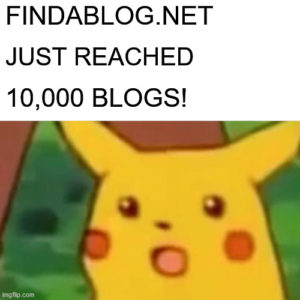 Anyway, I hope you like FindABlog. If you have any suggestions about features I should add then leave a comment below.